We are nothing without our wonderful staff. All TLC staff are experienced highly trained pet technicians who are reliable, courteous, trustworthy and we are fully bonded and insured for the peace of mind of both you and your loved ones.
Our mission
To deliver the highest level of personal care, convenience and peace of mind while caring for your pet, home and senior family members. We achieve this through superior customer service and exceptional care, where every client is treated with our personal trusting, loving and caring touch.
Instant feedback
Our staff will provide you with instant feedback via email after every visit, so that you can rest assured that your loved ones have been taken care of as instructed and when scheduled.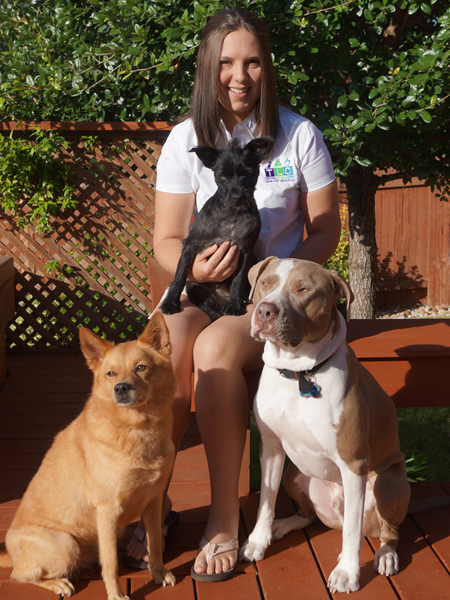 Samantha moved to Austin from England in 2004. In 2011 she graduated from Texas State University Magna Cum Laude with a BA in Psychology and a passion for doing the thing that had paid her way through school - petsitting. So in 2013 TLC Home and Pet Services was formed. A professional, bonded and insured pet and home sitting company. 4 years later Sam has developed a well-oiled system, and surrounded herself with staff that she and her customers trust implicitly. She currently runs things from behind the scenes, with the help of her 2 young children and 3 faithful pups.
Barbara joined TLC in 2017. She has 80 hours dog training experience, and managed a successful dog training and pet care business for 9 years prior to joining our company. Her own dog earned recognition as a certified pet therapy animal, visiting hospitalized children. Barbara's love for animals has been validated by fostering over 70 dogs in her home throughout the years. Her education includes BA in Psychology and BSN in Nursing. She resides in Spicewood with her dogs and family.
Jennifer has had a lifelong love of animals and has a soft spot for rescues. She recently rescued Karat, a gorgeous shepherd. In addition to running her own small business, Jennifer also works part-time for TLC so she can get even more puppy love in her day.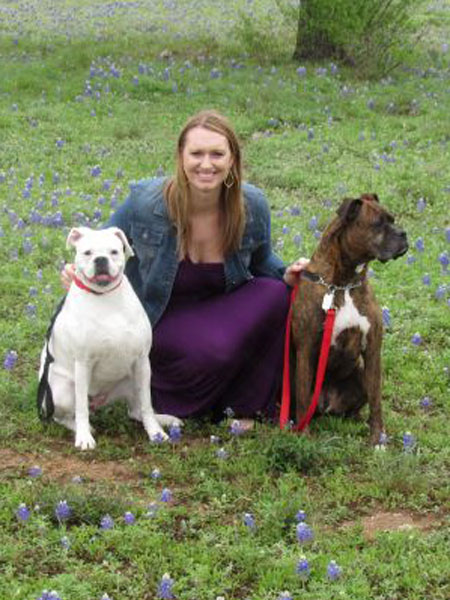 Austin is the fifth (and hopefully the last because it's the best) city Jessica has lived in, and with her husband Hunter have thoroughly enjoyed the Texas lifestyle since 2014. At a very young age she became passionate about taking care of animals, and has grown up with dogs in her family her whole life. Rescuing boxers has become a habit in her household, and she volunteers for Austin Boxer Rescue as much as possible.
Robin has passion for all animals and an uncanny ability to get even the most anxious pets to trust him. He and Samantha married in 2012 and have grown the business together. Robin now pursues his own interests, while remaining TLC's top employee!